Publication Guidelines
---
Accepted full papers will be published in the upcoming FSDM2021 conference proceedings in the book series
Frontiers in Artificial Intelligence and Applications
(FAIA) Indexed by EI Compendex, Scopus, ACM Digital Library, Google Scholar, CPCI, etc. Indexing information could be found at
http://www.frontiersinai.com/?q=indexing
The six conference proceedings of past conferences (FSDM2020, FSDM2019, FSDM2018, FSDM2017, FSDM2016 and FSDM2015) have been published successively in Vol. 331, Vol. 320, Vol. 309, Vol. 299, Vol. 293 and Vol. 281 in the book series: Frontiers in Artificial Intelligence and Applications (FAIA) by IOS Press. The five proceedings (FSDM2015-FSDM2019) have already been indexed by EI-Compendex smoothly. All the accepted papers from FSDM2020 conference proceedings have been published online with publication date: Nov. 11, 2020 and are under indexing by EI-Compendex.
---
Selected papers from FSDM2021 conference will be recommended to the following journals, including but not limited to: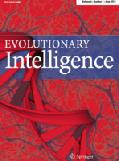 Applied Sciences (IF=2.679)
Special issue:
Integrated Artificial Intelligence in Data Science
ISSN: 2076-3417
Indexed by the Science Citation Index Expanded (Web of Science), Inspec (IET), Scopus and other databases.

Electronics
(IF=2.397)
Special issue:
Parallel Processing and High Performance Computing
Special issue:
10th Anniversary of Electronics: New Advances in Systems and Control Engineering
ISSN: 2079-9292
Indexed by the Science Citation Index Expanded (Web of Science), MEDLINE (PubMed), Ei Compendex, Inspec (IET) and Scopus.
---
To get more information of SCI journals related to FSDM2021 General Topics, please do not hesitate to contact via email:
fsdm@fsdmconf.org
or Wechat: 18040526485 / fsdmconf
Manuscript Process & Status in FSDM Online Submission System
1.
Submission
: Authors submit manuscripts via the
online submission system
. Manuscript format should be in Word (preferred).
2.
Pre-reviewing
: Editor performs an initial technical criterial check (manuscript field, structure of manuscript, adherence to the submission instructions and English language usage.), called "Pre-reviewing"
in one week
.
3.
Looking for reviewers
: Manuscripts that go through Pre-reviewing will be assigned to related reviewers for refereeing.
4.
Undergoing review (First round of review)
: Manuscripts will be refereed in
four-six weeks
.
5.
Author to modify
: The Organizing Committee will send the review reports to authors for manuscript improvement at the first time once at least two constructive review reports are received. Author will be required to revise manuscript and update the revised version via login the submission system.
6.
Second round of review
: If necessary, revised manuscript will be sent to the original reviewers for the second round of review.
7.
Accepted
: Acceptance notification will be sent to the corresponding author and the registered author.
8.
Complete registration fee and Typesetting by Author
: Author should pay the registration fee, and update the final version of manuscript as per the registration instructions.
9.
Proofread
: Final version of manuscript will be proofread by the Organizing Committee.
10.
Author check
: Author check, correct and send back the proof to the Organizing Committee.
11.
Scheduled for publication
: Confirmed final edited manuscripts by authors will be sent to the publishers officially for online publication.